The origins of the Spanish railway network
The train, that very charming means of transport, is intimately linked to the history of our country, perhaps this is why we feel so nostalgic when we travel by train.
The first train lines began to be built in the 19th century and we are still creating new train lines, especially High Speed ??trains lines, and they have become a fundamental element in our society and our economy.
With the advent of industrialization and capitalism, plus examples of economic and social momentum coming from England, Germany, France and other European countries, Spanish leaders saw in the railway lines a magnificent service to make our country grow and that was the start of the great expansion of the train line.
The first Spanish train was built in Cuba, back in 1837 when Cuba was a Spanish province, but it was not until 1848 when the first Spanish railway line was built, linking Barcelona with Mataró, this line is still active. Afterwards, a rapid growth in the creation of other lines of Iberian width started, until the Civil War began in our country in 1936 and the railway network was badly damaged.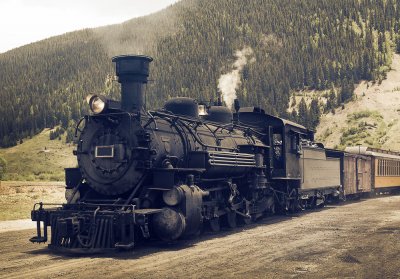 The narrow-gauge railways also had their booming, a strong expansion at the end of the 19th century began, especially in the northern part of Spain. This metric was chosen by the mountainous terrain of this zone, the majority of these trains were miners but they also transported passengers. The most important narrow-gauge line was that which bounded Leon and Bilbao as it was the longest and it is still the longest narrow-gauge line in Europe.
The twentieth century would bring us trams and suburban railways. Also, the first electrified train lines. In 1911, the first electrified line was inaugurated in Spain. In 1941, all the trains of Iberian width began to be nationalized and they ended up integrated in the National Network of the Spanish Railroads, now known by all as RENFE.