Pere Sallent, general director of Trenes.com
Pere Sallent, general director of Trenes.com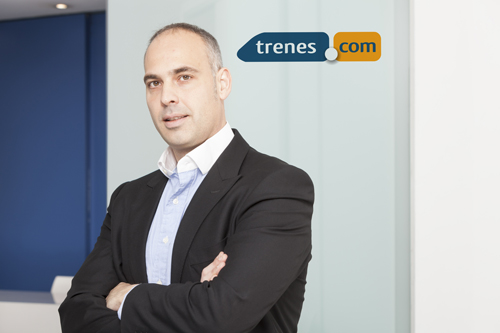 Pere Sallent, C.E.O. of trenes.com, is a specialist in the business sector and launch of Startups in the tourism and the Internet sector. With an advanced computer science level in programming in several types of languages and environments.
He began his professional career as a computer teacher and became head of studies until he began to develop his own professional career in the company Trascanat Textil, S.L. where he implemented the S.A.P. system for the control and management of production and storage.
At the same time in 2009 he founded the company Totclinic, S.L., dedicated to the Online sale of sanitary products exclusively by internet and he developed and designed all the stores that the company currently has.
In 2012 he fully enters in the tourist sector and founds Billetes On Media, S.L., owner company of Reservalis.com, as executive director of the company, a successful price comparator nationwide and with strong presence in both Spain and Latin America.
It was in 2014 when he co-founded Online Travel Solutions, S.L., the company that owns Trenes.com, the flagship project of his career, according to Pere Sallent himself, of which he is the executive director. The main objective of Sallent is the expansion, the growth of the company at national and international level and to continue being at the forefront of the latest technologies applied to the specialization of the sale of train tickets.